Testimonials
"Dr Scott takes time to figure out the real problem ..."

" ... I was warned about how extremely painful this procedure is supposed to be. However, while it was painful, Dr. Scott was very professional, comforting, and worked quickly so that the pain didn't last very long. "

Latest News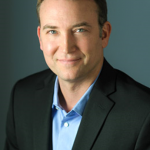 August 22, 2018
Comments (1)
Dr. Scott is proud to join the Kerlan-Jobe Orthopaedic Institute at Cedars-Sinai.